WHO IS THE BOSSY EDUCATOR?
International.
I am a 3X best-selling self-published international author of 10 books, educator, entrepreneur, philanthropist, and so much more! Known as The Bossy Educator, I create education solutions for K-12 schools, students, families, and community entities via consulting, workshops, keynote, & advocacy.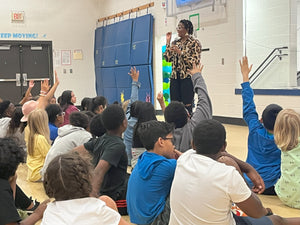 Intentional.
For the past 20+ years, I have dedicated my life to teaching young people around the world, serving as a business and special needs educator in public and private educational institutions, ranging from elementary, middle, high, alternative schools, 24-hr. residential intensive treatment facilities to the collegiate level.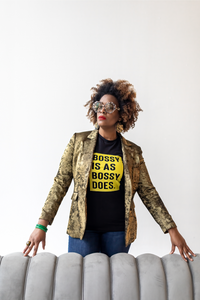 Ingenious.
Drawing from my experiences as a leader and life-long learner earned me the Atlanta Black 40 Under 40, Who's Who Among America's Teacher, and Atlanta's Business Woman of The Year Awards. I was named 1 of the 20 Black Women Authors You Should Know along with Nikki Giovanni and Former First Lady Michelle Obama, and was selected to be a Guest Columnist in the Memphis Business Journal, writing my renowned article, The 5 Solutions To The Teacher Shortage. 
Testimonials
Our organization partnered with The Bossy Educator to deliver the keynote for our 30th year anniversary. My staff and I were taken aback with how she was able to reach our young people. I mean they were engaged, hanging on to her words, waiting for more direction. We have already invited her back and will continue to tell others about her goodwill.

Montego Bay Academy
I didn't know what to expect when my daughter's teacher suggested testing for special education services. As a family, we were devastated and divided about what to do next. One of my co-workers suggested The Bossy Educator so we registered for an initial consultation and scheduled an appointment. She really helped us figure out what was best for her and we couldn't be happier with the outcome!

Theressa W.
We had to relocate and I was not sure where to begin the school search for my sons. Boy was I happy to find Tara! She provided some great suggestions and we are pleased with our final selection. My sons adjusted and are doing extremely well.

Lisa P.
The services Tara provided were amazing!!! There is so much unknown in parenting and Tara made the IEP process much easier and understanding for me and my son. I would recommend her advocacy to all parents in need of an IEP. Her sessions are detailed and informative!!! 

Karen K.
THE TALK TANK PODCAST
The Talk Tank Podcast, where intelligent conversations about business, education, and relationships yield results offers a knowledge packed good time. Tune in and share with others.
TUNE IN